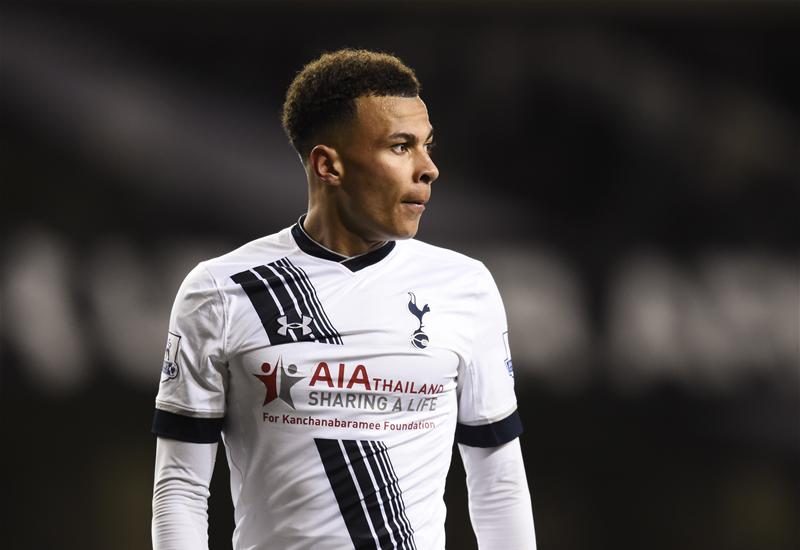 Not many fans will argue that Paul Pogba and Dele Alli are two of the best players in the English Premier League.
One of the biggest differences between the two players is the amount their clubs paid to sign them. Spurs got the bargain of the century and only had to part with five million to secure Alli from MK Dons.
Pogba, however, cost Man United a world record fee of over eighty-nine million pounds.
With such a vast difference in the amount paid for each, you would expect the Red Devils star man to be far superior but that is not the case.
Another remarkable campaign for Alli
The best betting tips for sports sites have Alli as the favorite to win the young player of the year award again.
At only 20 years old, he is achieving remarkable things and even though he has not been consistent this campaign he has been vital to his team's title challenge.
Slow start for Pogba
Pogba is three years older than Alli and arrived at Old Trafford with a big reputation.
At the start of the season, he was poor and struggled to cope with the fast pace of the EPL.
He has gone from strength to strength over the last couple of months and United's great run of results is largely thanks to his form.
He has been the leader that the team has missed over the last couple of years and they look more solid along with him sitting in the midfield.
Outperformed by Alli
The stats this campaign in the EPL show that Alli has outperformed Pogba so far and the England international has already doubled his goal tally from last season.
In 22 appearances in the league for Spurs, Alli has managed 11 goals and 2 assists. This makes him one of the leading goal scorers in the league which is impressive considering his age and experience.
Pogba has only managed 4 goals and three assists in 24 appearances. That is not a great return from a player that cost nearly 90 million pounds.
One stat though that the Frenchman is leading on is his pass completion rate of 85.4% compared to 79.5% for Alli.
Tracked by Real Madrid
It has been reported that both Real Madrid and Barcelona are tracking Deli Alli's progresses and have both been impressed.
If they are going to sign him though they will need to dig deep into their wallets.
If Pogba cost nearly 90 million then surely Alli has to be worth more than that. He is three years younger and knows where the back of the net is.
A move so early in Alli's career would not be a great idea as he is still very raw and has a lot to learn.
As he gets older he should get more consistent and when that happens he could even one day win the title of best player in the world.
There is still a long way to go, but he is at the best club for his development with the training facilities and manager that believes in youth.
Pogba still has a long way to go
Pogba has improved as the season has progressed and shown flashes of why United forked out so much money to secure his signature.
He still has a long way to go if he wants to become a Man United legend but he has the ability if he is dedicated enough. The Red Devils will need the player to be at his best if they are going to qualify for the Champions League this campaign.
Most sports betting tips websites place them as outsiders to do it and so they will need to go on a long unbeaten run until the end of the season if they are going to make it.
This article is from sports journalist and professional writer John Hawthorne.
To see more from John visit this free bets information site.
Follow John on Twitter @johnhawthorne82
Like O-Posts on Facebook
You can also follow O-Posts on Twitter @OPosts