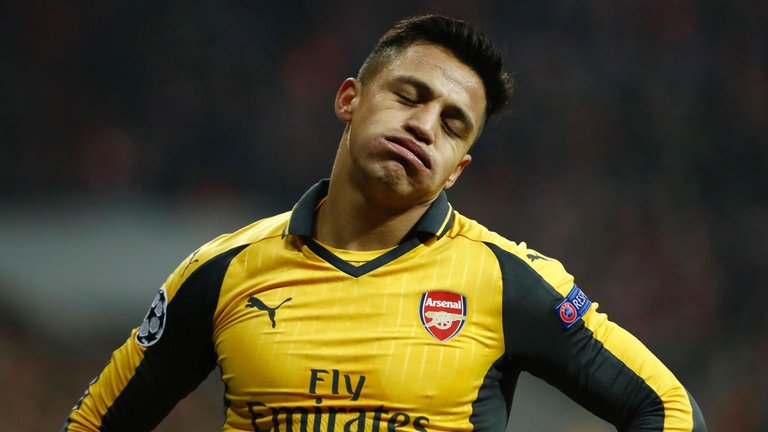 Leicester City gave a valiant performance on Wednesday night but it wasn't enough to dispose of Simeone's men, losing 2-1 on aggregate.
This marks another year in which English teams have struggled to pose a serious threat to the bigger clubs of Europe.
Man City and Arsenal both failed to reach the quarterfinals, with Monaco overcoming Man City in a thrilling tie whereas Arsenal did little to cover themselves in glory, losing 10 -2 on aggregate to Bayern Munich.
Arsenal's embarrassment took attention away from Tottenham's lacklustre Champions League campaign, exiting the group stages with more a whimper than a roar.
Since Chelsea won the Champions League in 2012, English performances in Europe have been uninspiring at best.
Out of a potential 20 quarter final places in the period between 2012/13 season and now, English teams have only occupied 4, from which only Man City in 2016 and Chelsea in 2014 were able to progress further, with both teams being knocked out in the semi – final.
For perspective, in this same period: Spain have occupied 15 out of the 20 places available to them whilst English teams have also been outnumbered by German (9) and French (6) teams.
This is a considerably poor turnover in light of the success enjoyed by English teams before this period.
Between 2004-05 and 2011-12 seasons, the Champions League was won by three different Premier League clubs (Liverpool '05, United '08 and Chelsea '12); further to this in the 5 year period between the 2005 and 2009 Champions League finals, more Premier League teams reached the final (6) as have reached the quarter final in the last 5 years.
So what's gone wrong?
A lack of world class talent?
Ten years ago, Kaka (AC Milan), Cristiano Ronaldo (Manchester United) and Lionel Messi (Barcelona) were nominated for the Ballon d'Or, as is evident there was one player each from what at the time could be perceived as Europe's top three leagues.
By 2009, Ronaldo and Kaka had both moved to Real Madrid after Barcelona utterly outclassed Man United in the Champions League final.
With tika-taka football on the ascendency, Spanish football rose to an unprecedented level of prominence complimented by outstanding performance by the national team.
Bolstered by once in a lifetime talents like Messi and Ronaldo, Barcelona and Real Madrid have emerged head and shoulders above other clubs in terms of prestige and European success.
It's worth considering that this exceptionally high standard has also played a factor in encouraging clubs such as Atletico and Sevilla to do more to keep pace which alongside other factors has translated into a decent amount of success for them as well.
The standard has also been consistently raised over the last few years in the Bundesliga as Bayern Munich have spearheaded a surge of German teams reaching the later stages of the Champions League whilst heavy investment has positioned PSG and Monaco amongst the cream of European contenders.   
An argument could be made then that the standard of neighbouring leagues has improved to the point where it's difficult to get a foot in the door.
Not good enough
Put as simply as possible, the standard of English teams just isn't good enough anymore.
Whilst I'd argue that this is absolutely the case when compared with Real Madrid and Barcelona, given the money spent and the worldwide reputation of many Premier League clubs and the English game in general this is not a good enough explanation.
For instance, excluding Leicester City the seven other teams in this season's Champions League quarter finals spent an average of £81 million on players whereas the four Premier League sides in this year's Champions League managed to splash an average of £106 million (with Leicester and Tottenham modestly under the quarter finalist's average at £77 million and £70 million respectively).
Man City blew everyone else out of the water, spending  £100 million more than the quarter-finalist's average whilst failing to make it past the second round of the competition.
When you also consider the heavy spending of Manchester United last summer (breaking the world transfer record on Pogba) as well as Liverpool and Chelsea's liberal grip on the purse strings then it becomes unacceptable to blame a lack of class for dour English performances in Europe.
If English clubs compete with Juventus, Atletico, Bayern and Monaco in the transfer market, then why on Earth do they struggle to compete on the pitch?
An overvaluation of English players such as John Stones and Raheem Sterling may provide some answer but there is more to consider before this issue is explored.
The competitiveness of the Premier League
Juventus have won the last 5 consecutive Serie As and are on course to win a 6th, Bayern have won the last 4 consecutive Bundesligas and almost have their 5th whilst in France, PSG have dominated Ligue 1 and are neck and neck with Monaco this season at 77 points apiece with Monaco having a game in hand.
In the Premier League conversely, we've seen four different champions in as many years right when English performances in Europe leave a lot to be desired.
This is a correlation worth exploring; for two consecutive seasons now (on condition that Chelsea clinch the title which is far from a given) the Premier League winners have not had to worry about Europe.
Without patting the English game on the back too hard, domestically English football is more competitive than German, Italian and French football.
Man City, Chelsea and Man United spend big, bring in some of the biggest managerial names in world football, Tottenham have gone from strength to strength over the last decade culminating in the last two seasons to the point where Tottenham are genuine title challengers.
In addition to this, Liverpool also expect success investing a significant amount in their players and entrusting in Klopp to replicate his success at Borussia.
Wildcards such as Leicester can surprise anyone and everyone with their difficult counter attacking style, all whilst Wenger is determined to maintain his death grip on the top four.
No club in light of the competition can expect  (in the genuine sense of the word) to achieve a top four position before the start of the season let alone expect a title as a Bayern or Juventus supporter can expect one.
Every game is life and death in the Premier League and clubs don't really have the luxury of resting top players for a Champions League clash in the week.
More mentally and physically exhausting
There ought to be depth to such squads and this is no excuse, but the physical and mental exhaustion could well take its toll on the players.
This is a more exceptional moment in recent football history.
In 'the Golden Era' of English football in Europe; English teams like Chelsea, Man United, Arsenal and Liverpool qualified for the Champions League as a matter of course and so they could dedicate more of their energies to a successful Champions League campaign.
The enrichment of Man City and the long term but undeniable progress of Tottenham masterminded by Daniel Levy has undermined this hegemony and as a result, the league is as unpredictable as it has been in the Premier League era.
It would be wrong to suggest that the Premier League is uniquely 'fast paced' as Barcelona and Bayern would surely be able to run rings around many a Premier League team but there is a certain element of physicality more unique to the English game.
This can provide opportunities to 'take the game' to European opposition and make them uncomfortable but there is an undermining effect to this as well.
It is easy to look upon signings such as Stones and Sterling as wasteful and an overvaluation of English talent and to an extent this is correct.
To look at it from another perspective however, Man United broke the world record on Paul Pogba who looked like a special talent at Juventus but has been an unequivocal flop in the Premier League.
The intensity of the English game as compared with the Italian does not necessarily facilitate players who might thrive in other European environments.
As such, the overvaluation of the English player can be considered through the prism of risk: effectively you know where you are with John Stones, they've done it in the Premier League.
This might also help to explain why Man City opted to sign Bony an experienced Premier League player over Dybala.
The essence of the issue
This works conversely however, whilst they can do the job in England they find themselves outclassed in the Allianz.
This is the essence of the problem, English teams have over-adapted to the Premier League and now struggle in a new environment like a fish out of water.
The only way this will change soon is if the league becomes less competitive (which I don't think we want to see) or English teams will have to throw the gauntlet and add a new dimension of physicality to the Champions League as Leicester have done.
This is a crucial moment for English football, it is time for clubs to take risks against the giants of European football and not show too much respect.
The only way to avoid drifting into irrelevance is to play to the Premier League's strengths, otherwise English clubs will lose their pedigree.
Written by Steve Vujanic
Follow Steve on Twitter @vuj_steve
Like O-Posts on Facebook
You can also follow O-Posts on Twitter @OPosts